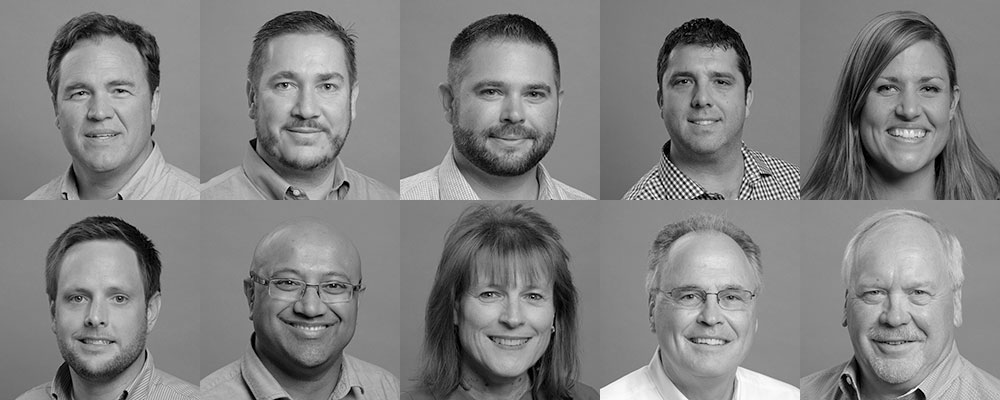 Need help? Our knowledgeable experts help you achieve your goals by giving you application insights. They are available personally to help you before, during or after your search.
Compare
Sort by:
Schnee-Morehead (ITW) Materials Grid

Polyglaze SM5732
Seal; 1 Part; Paste; Silicone; Acetoxy;
A one-part acetoxy cure adhesive sealant that is suitable for general construction sealing and adhesive applications. This product will adhere to clean metal, glass, many types of wood, silicone resins, vulcanized silicone rubber, ceramics and plastic surfaces. Exhibits good weatherability when exposed to ultraviolet radiation, rain, infrared radiation, atmospheric hydrocarbons and extremes in temperature.;

Tacky Tape SM5127
Sealant; 1 Part; Tape; Non-Hazardous; Autoclave cure;
A tape sealant that is an unsurpassed where post cure cycles are required. It is compatible with most bagging films and is an ideal choice for use on composite tool surfaces. Non-Hazardous and thermally stable, tenacious adhesion to nylon films and tool surfaces.;

Acryl-R SM5504 Controlled Flow Sealant
Seal; 1 Part; Liquid; Acrylic; Solvent;
One component, controlled flow, solvent release sealant designed to seal mechanically fixed joints. Fast skinning, easy gunnability, permanently flexible, and primerless adhesion to substrates, including anodized and mill finish aluminum, steel, galvanized steel, fiberglass, plastic, vinyl and rubber roofs.;

Tacky Tape SM5190
Bond; 1 Part; Tacky Tape; Talc; Pressure Sensitive;
It has been formulated for the aerospace industry and wind energy market as a debulking tape in vacuum bag applications and composite manufacturing that require no to low temperature heating or curing.;

Poly-Glaze Plus SM5731 Silicone Plus
Bond; 1 Part; Paste; Silicone; Moisture;
A one-component, medium modulus, non-corrosive silicone sealant designed to seal glazing details found in fenestration fabrication and installation. Exhibits excellent adhesion to PVC, aluminum, glass and a variety of painted surfaces without priming. Excellent early strength, and tack free time. Low odor and rapid cure to a flexible, resilient rubber.;

HAPS Free / VOC Exempt Cura Sil SM2100
Bond; 1 Part; Paste; Reactive Polymer; Moisture;
A one-component, moisture-cure sealant that exhibits excellent bond strength after cure. It imparts integral flexibility, superior adhesion and resistance to ultraviolet and infrared radiation. Ease of application, minimum shrinkage, fast skin formation, and primerless adhesion to most building materials and substrates make this an excellent choice for an all purpose sealant.;

Tacky Tape SM5227
Sealant; 1 Part; Tacky Tape; Asbestos-free; Pressure Sensitive;
A 100% solids, asbestos-free butyl tape sealant that is a highly rubbery, tacky, reinforced compound that is non-staining and permanently flexible. Contains a fungicide to prevent mildew growth, resistant to ultraviolet and infrared radiations, precipitation atmospheric hydrocarbon contamination and extremes in temperature.;

Tacky Tape SM5144
Sealant; 1 Part; Tape; Non-Hazardous ; Pressure Sensitive;
A sealant tape developed for use in vacuum bagging. This product has been formulated to outperform all tapes in its class. Initial tack is great and it will maintain an air-tight seal during the cure cycle, then strip clean from the mold during de-bagging.;

Tacky Tape SM5228
Permanent Bond; 1 Part; Tape; Crosslinked Butyl; Pressure Sensitive;
A non-hardening, crosslinked butyl base tape sealant designed with aggressive tack and high internal tensile strength. Gives an immediate and permanent bond without a primer, to a wide range of substrates including ABS, fiberglass, aluminum, glass, steel and wood. The material is extruded on a removable release liner to conform to specified dimensional tolerances.;

SM-7100
Bond; 1 Part; Paste; Polyurethane; Moisture;
A one component, gun-grade, non-sag, moisture-cure polyurethane sealant designed to skin and cure rapidly.;
x
DID YOU FIND THE DATA YOU WERE LOOKING FOR?
Close X
Message sent - We'll get back shortly
Message sent - We'll get back shortly! Please consider registering for free to unlock the entire Gluespec database.
x
Email has been sent
If an account was found with the specified email address, a message with instructions on how to reset your password has been sent.
x
Material List
You will lose your saved materials unless you register. Please register.
Saved Materials
| | Manufacturer | Material | Remove |
| --- | --- | --- | --- |
Things you can do with checked materials:
Need help? Our knowledgeable experts help you achieve your goals by giving you application insights. They are available personally to help you before, during or after your search.

Ask the Experts